FEATURES NVIDIA
QUADRO
P3200 or P4200
6GB VRAM or 8GB VRAM (MAX-Q)
NVIDIA's desktop class
QUADRO graphics chips.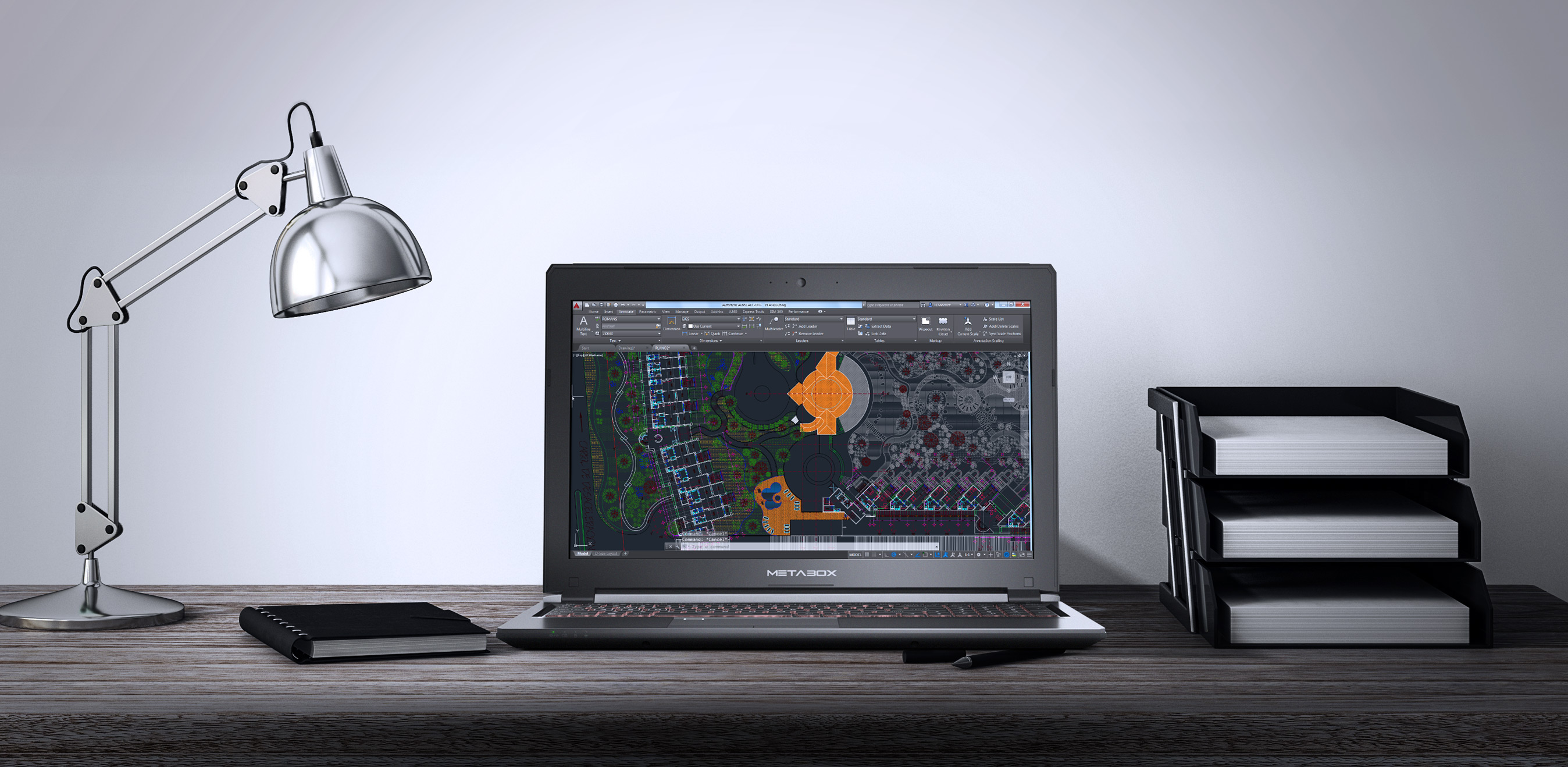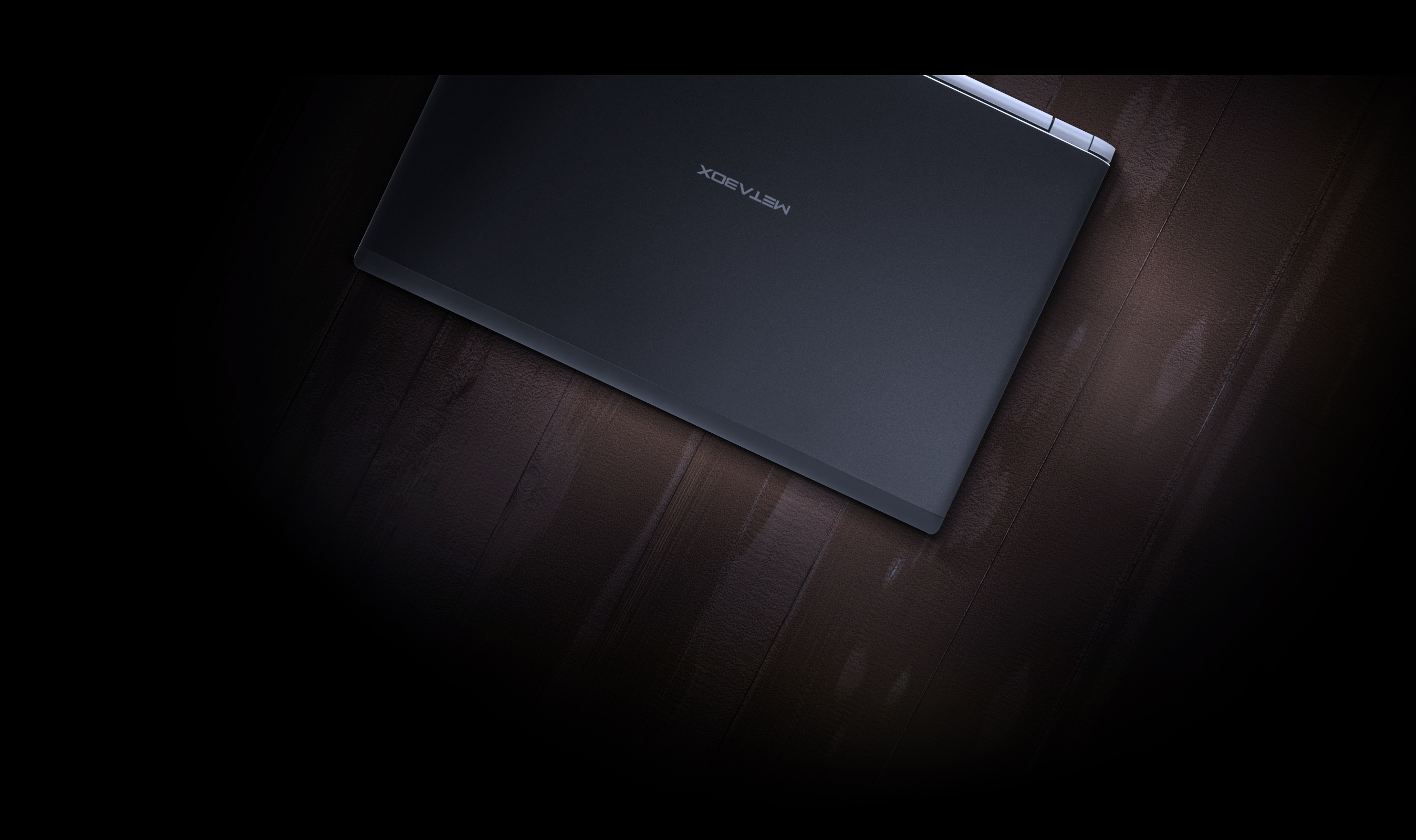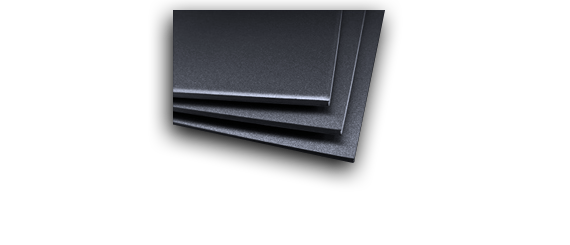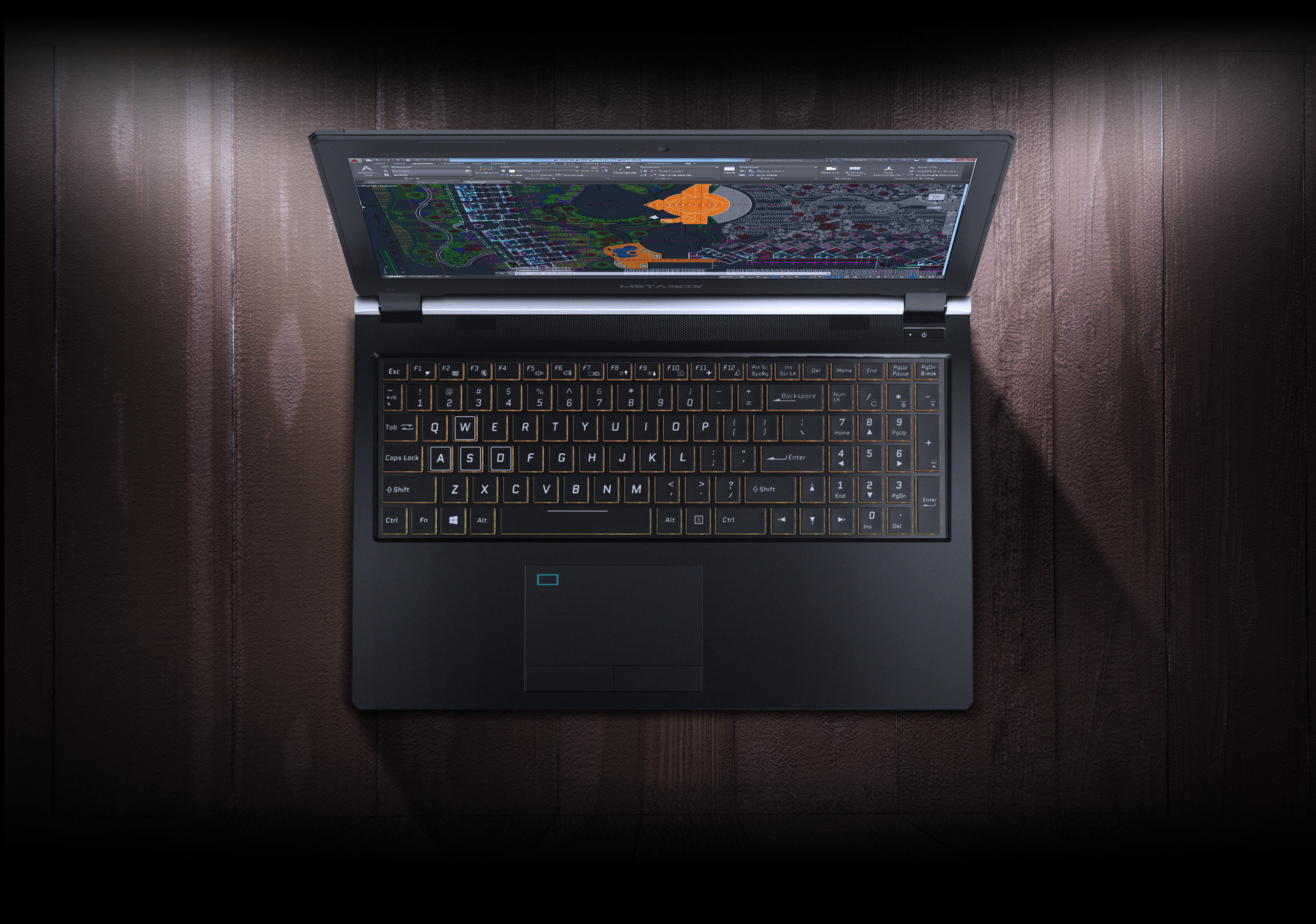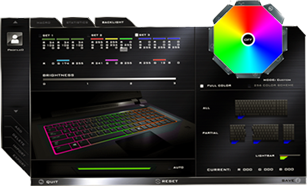 QUADRO Power.
From concept to reality, our QUADRO powered PRO series laptops deliver incredible reliability and rapid 3D modelling performance, every step of the way. At the core are NVIDIA's top of the line QUADRO Graphics Chips, the P3200 and P4200, that have both been optimised for complete driver stability meeting 'Solidworks' rigorous certification standards.
A Big Leap For QUADRO.
Big Performance, Big Numbers. The all new QUADRO range breaks every performance record set before it.
NVIDIA QUADRO
P4200 (MAX-Q)
GRAPHICS
Faster than predecessor
35%
168
FPS
Frames Per Second (FPS) Avg - SPECviewperf 12
NVIDIA QUADRO
P3200
Graphics
Faster than predecessor
33%
143
FPS
Frames Per Second (FPS) Avg - SPECviewperf 12
NVIDIA QUADRO
P4000 (Max-Q)
Graphics
120
FPS
Frames Per Second (FPS) Avg - SPECviewperf 12
NVIDIA QUADRO
P3000
Graphics
107
FPS
Frames Per Second (FPS) Avg - SPECviewperf 12
Ultra Slim 15 Inch.
Incredible QUADRO power that's also incredibly compact.
Premium Alloy Body.
The Workstation Pro chassis is made from a solid Aluminium Alloy, engineered for a remarkably robust construction.
Premium Alloy.
The Workstation Pro's chassis is precisely constructed with a premium Aluminium Alloy and finished in a beautiful black metallic sheen.
Visual Clarity & Punch.
Option the Workstation Pro with the most cutting edge display technology
4K
100% SRGB
Wide-Gamut Display
120
HZ
or
144
HZ
Ultra-High Refresh Rate Displays
It's not just big on QUADRO Power.
The Workstation Pro is big on performance in more ways than one.
Up To
3
External
Independent Monitors
1. Battery life figures vary depending on Windows and hardware settings. Metabox test parameters included
45% Screen Brightness, keyboard Lighting Off, Windows Battery Saver Mode Active. Hardware is configured
with 8GB, i7-8750H and 256GB M.2 SSD.
Built to Last.
With a Thermal Dynamic Tri-Fan array, cutting edge high-density copper cooling pipes and micronised diamond thermal compound, the Workstation Pro is the industry standard in thin-form reliability and built for the ultimate longevity.
Precise Keyboard.
The Workstation Pro features a spacious, vibrant and precisely weighted keyboard which is fully adjustable to your exact colour requirements.
Biometric Fingerprint Scanner
Precise capture of your fingerprints biometric template for an accurate and safe login every time.
Keyboard Control Suite
Customise every aspect of the Pro's keyboard from colours to macro's.
Pro Series Gallery
View the Workstation Pro under the spotlight.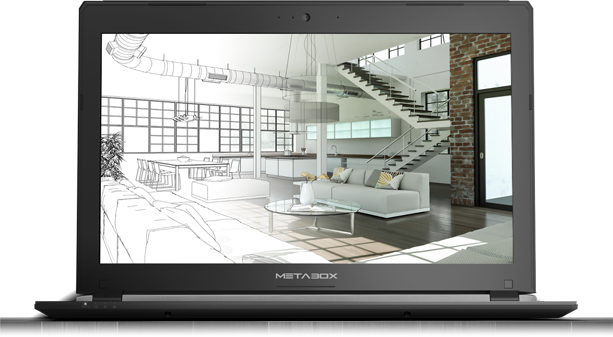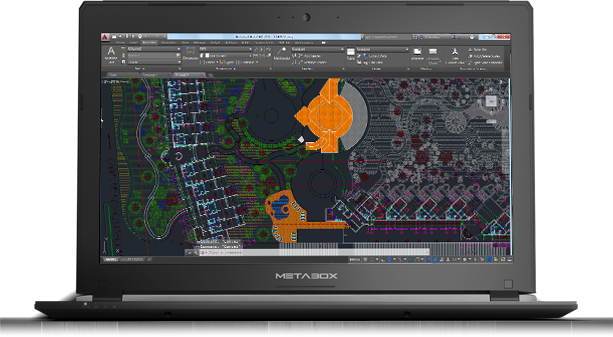 Buy Your New Workstation Pro
Starts $2,899.00$2999
Pro P955RT1 - 15.6 Inch
NVIDIA QUADRO P3200 6GB VRAM
Intel i7-9750H Hexa Core CPU
15.6" FHD IPS WVA Matte 60Hz
Features

- Ultra Thin 18.6mm Design
- Metal Construction
- Up to 15.6" FHD 120Hz / 144Hz / 4K UHD
- Up to 64GB RAM DDR4 2666
- Tri-Fan Array Cooling
- RGB Colour-Lit Keyboard
Availability: Pre-Order
Processing Time: 3-5 Business Days

Promotions This Month >
Build & Buy
Starts $3,699.00$3899
Pro P955RT3 - 15.6 Inch
NVIDIA QUADRO P4200 Max-Q 8GB VRAM
Intel i7-9750H Hexa Core CPU
15.6" FHD IPS WVA Matte 60Hz
Features

- Ultra Thin 18.6mm Design
- Metal Construction
- Up to 15.6" FHD 120Hz / 144Hz / 4K UHD
- Up to 64GB RAM DDR4 2666
- Tri-Fan Array Cooling
- RGB Colour-Lit Keyboard
Availability: Pre-Order
Processing Time: 3-5 Business Days

Promotions This Month >
Build & Buy
Workstation Pro Tech Specs
Get an in-depth breakdown on all aspects of the Workstation Pro
Processor

9th Generation Coffee-Lake Intel Hexa (6) Core i7-9750H Processor (2.60GHz, 4.50GHZ Turbo), 12MB L3 Cache


Core Logic

Intel HM370 Express Chipset


Memory

Supports DDR4 Dual Channel Via Two 260Pin SODIMM Expandable up to 32GB 2400MHZ & 32GB 2666MHZ DDR4

Display Options



15.6" 60HZ IPS FHD (1920x1080) LED-Backlit Matte

15.6" 120Hz WVA 3ms FHD (1920x1080) LED-Backlit Matte

15.6" 144Hz IPS 5ms FHD (1920x1080) LED-Backlit Matte

15.6" 60HZ WVA 4K QFHD (3840x2160) LED-Backlit Matte





Graphics

Microsoft Hybrid Graphics Switching Mode

NVIDIA Graphics Variants


NVIDIA QUADRO P3200 6GB GDDR5 VRAM
NVIDIA QUADRO P4200 (Max-Q) 8GB GDDR5 VRAM



Storage

One upgradeable 2.5" 7.0 mm (H) HDD/SSD, SATA interface
One M.2 2280 SSD, PCIe Gen3 x2/x4 or SATA interface


Audio System

High Definition audio interface
S/PDIF Digital output
Built-in Array Microphone
2 Built-in Speakers
SoundBlasterX Pro-Gaming 360 Degrees
ANSP 3D sound technology on headphone output


Pointing Device

Integrated Touchpad with Multi-gesture and Scrolling function


Keyboard

RGB color illuminated keyboard with numeric pad
Keyboard colours are fully programmable in three separate colour zones


I/O Ports

2 x Mini Display port 1.3
1 x HDMI output port (with HDCP)
2 x USB 3.1 Gen 2 port (Type-C)
3 x USB 3.0 ports (USB3.1 Gen1, 1 x powered USB port, AC/DC)
1 x 2-in-1 Audio jack (Headphone / S/PDIF Optical output)
1 x Microphone jack
1 x RJ-45 LAN port


Card Reader

6-in-1 Card Reader (MMC/RSMMC/SD/Mini-SD/SDHC/SDXC)


Network

Built-in Gigabit Ethernet LAN
Intel 9462AC, 1x1 AC +BT V5 M.2 2230 WIFI or
Intel 9560AC, 2x2 AC +BT V5 M.2 2230 (Gigabit WIFI) or
Killer 1550, 2x2 AC + BT V5 M.2 2230 (Gigabit WIFI)


Security

Kensington Lock
Integrated Fingerprint Reader


Power System

Embedded 4 cell Polymer battery pack 55Wh
Full Range AC-in 100~240V, 50~60Hz, 180W AC Adapter, DC output 19.5V, 9.3A


Physical Characteristics



1.90Kg, Including Barebone and 55WH Battery
380(W) x 252(D) x 18.6(H)mm

Other Features

Built-in 2.0M FHD Video Camera
Intel Rapid Start Technology
Intel Smart Response Technology


Warranty

2 Year Metabox Warranty (1 Year Platinum + 1 Year Extended Premium Care Protection)


Optional Upgrade to 2 and 3 Year Platinum Care Australia Wide Onsite Pickup and Return Warranty