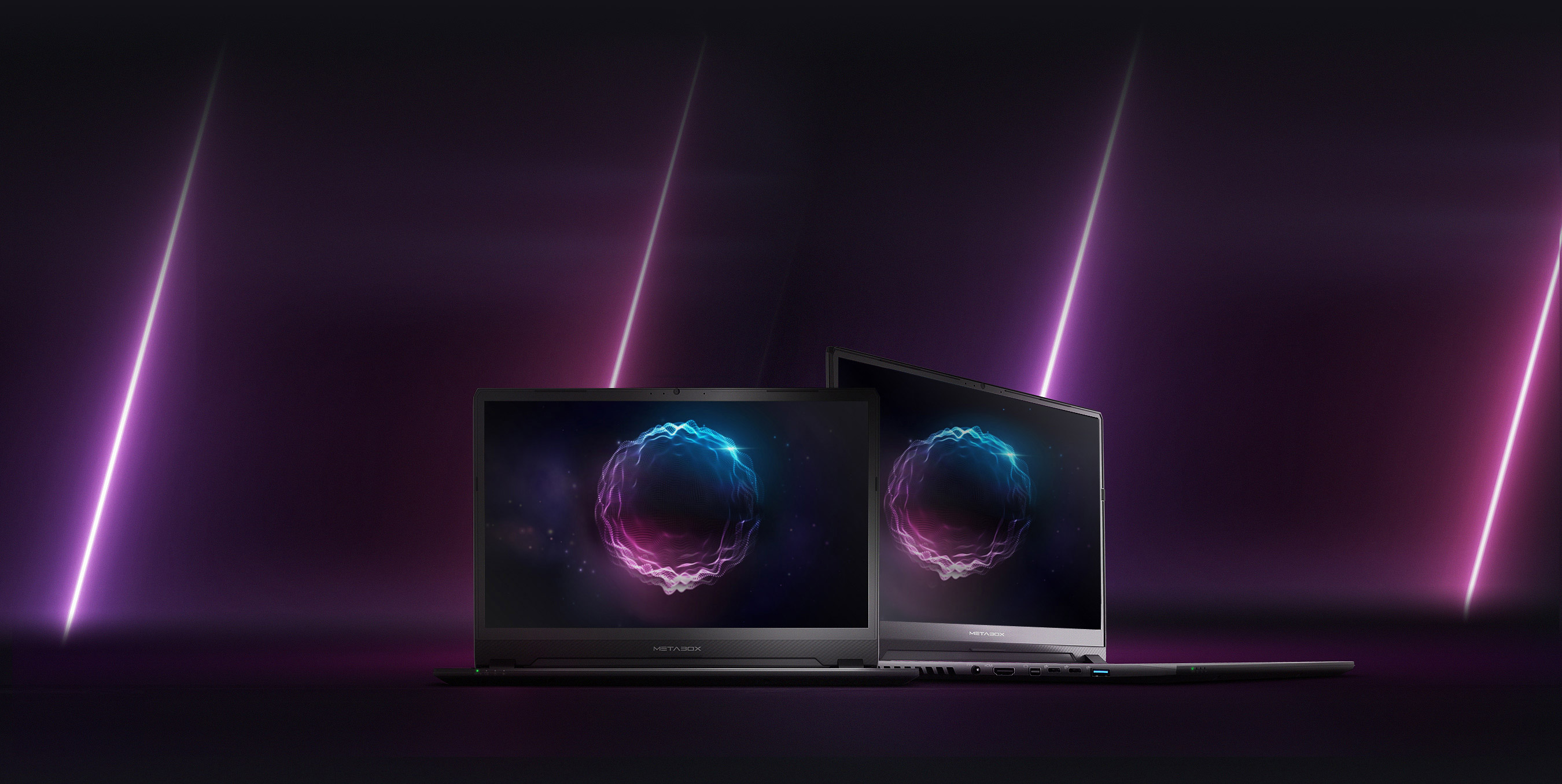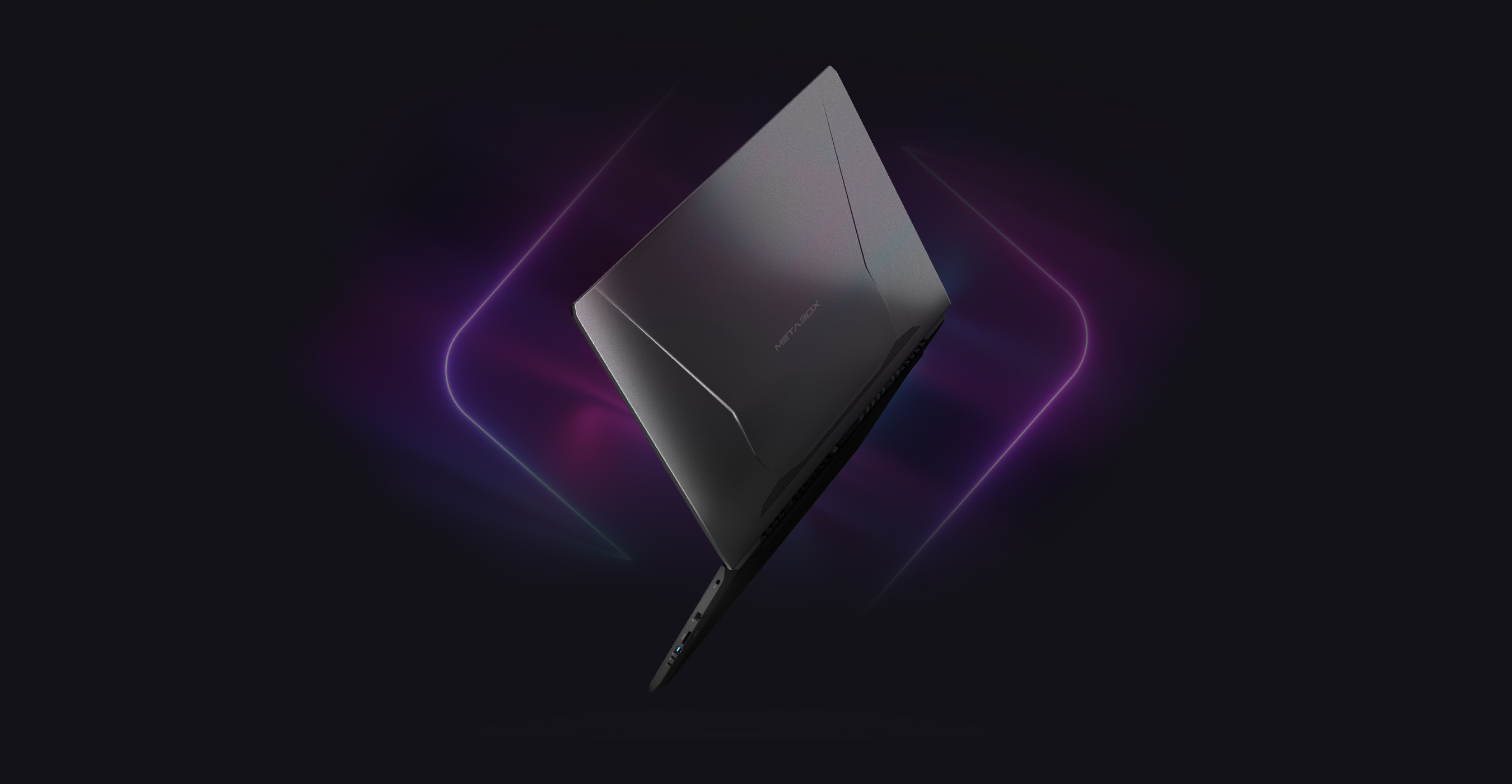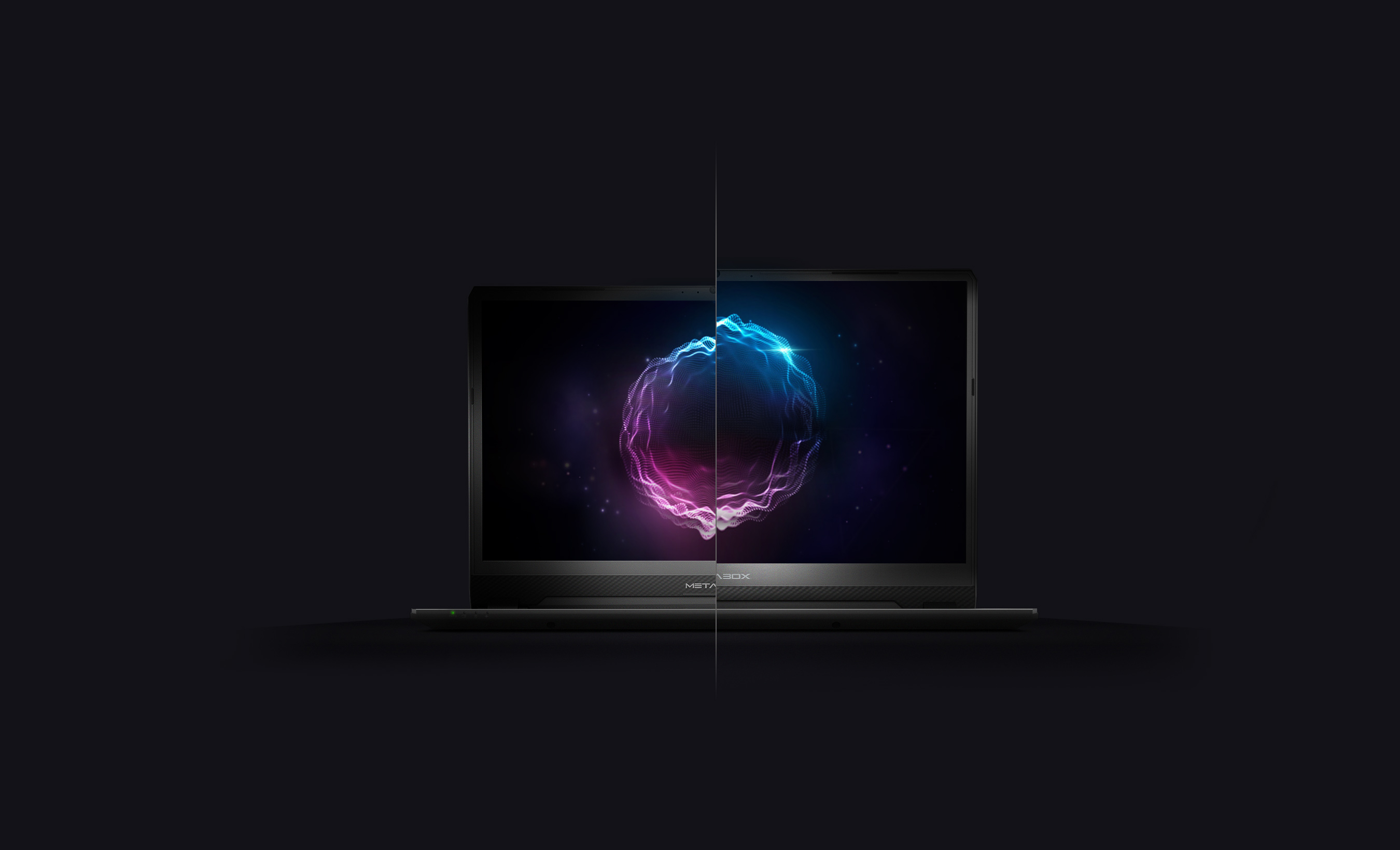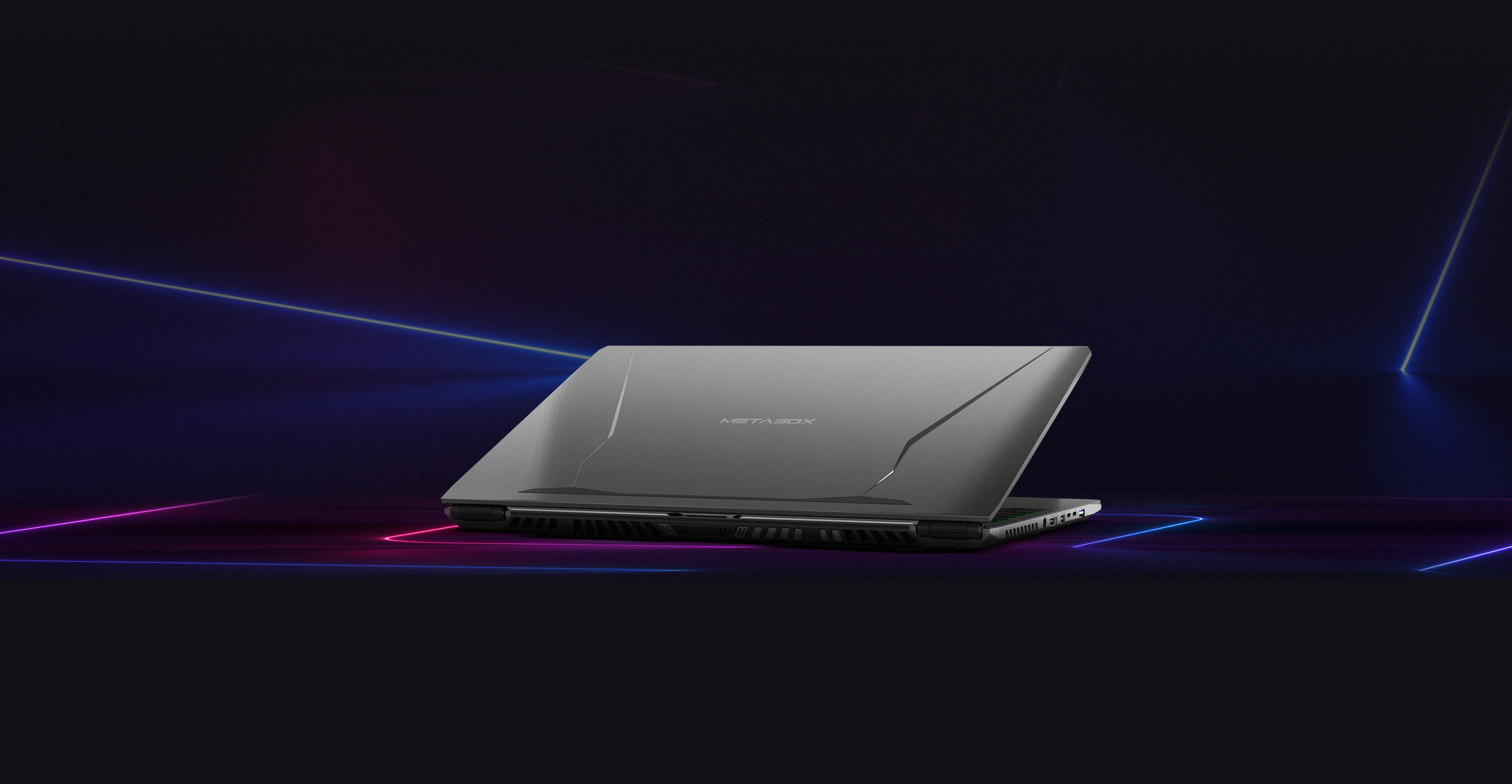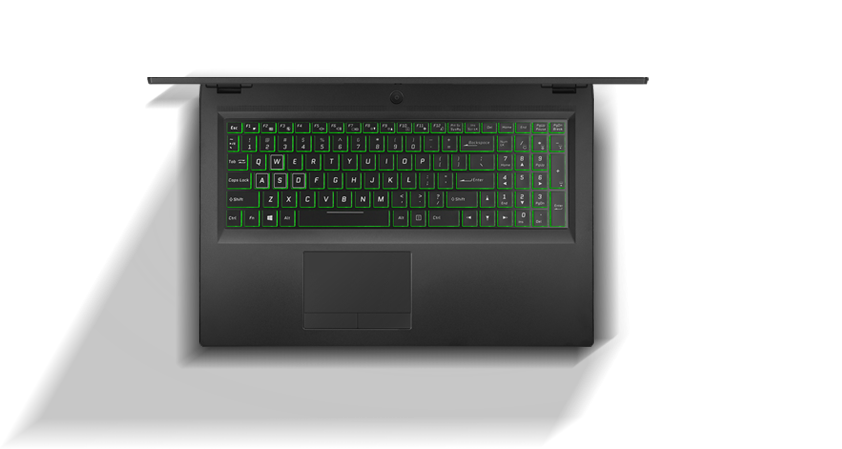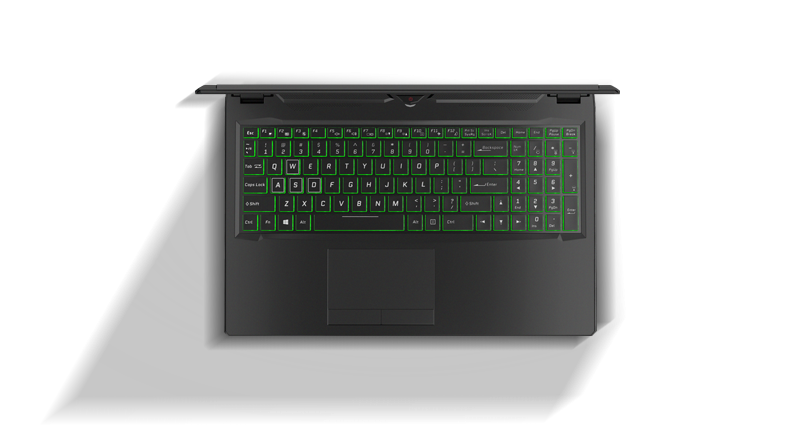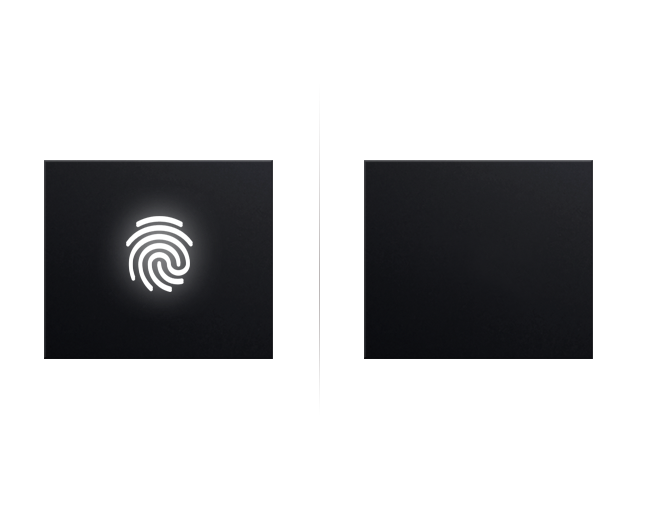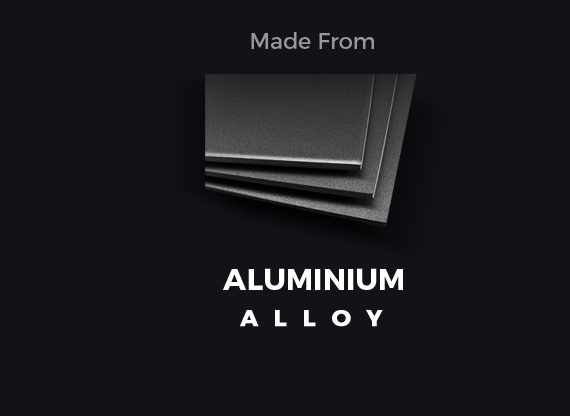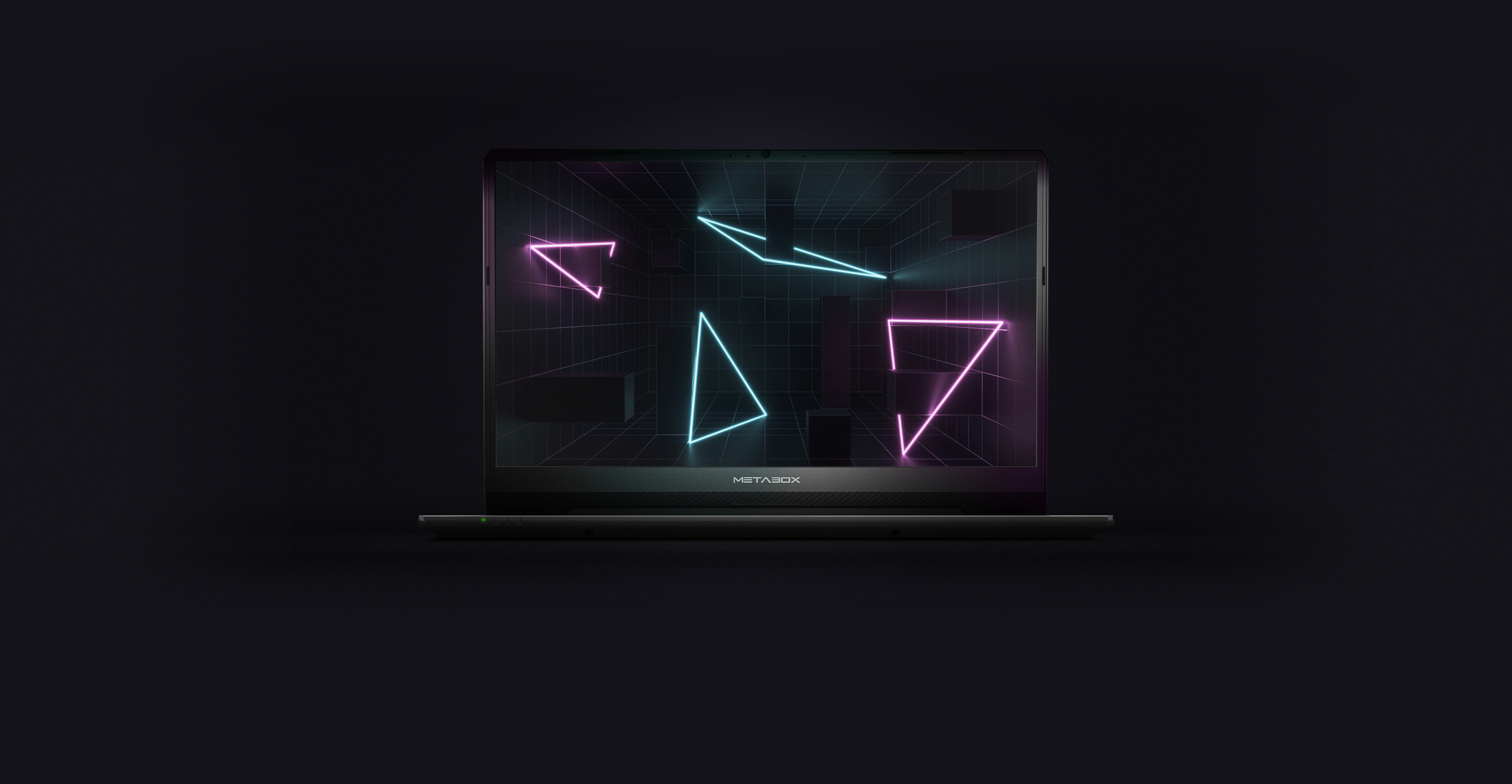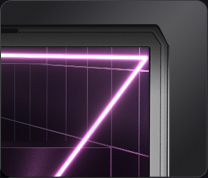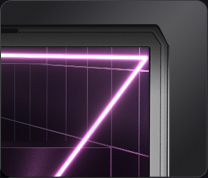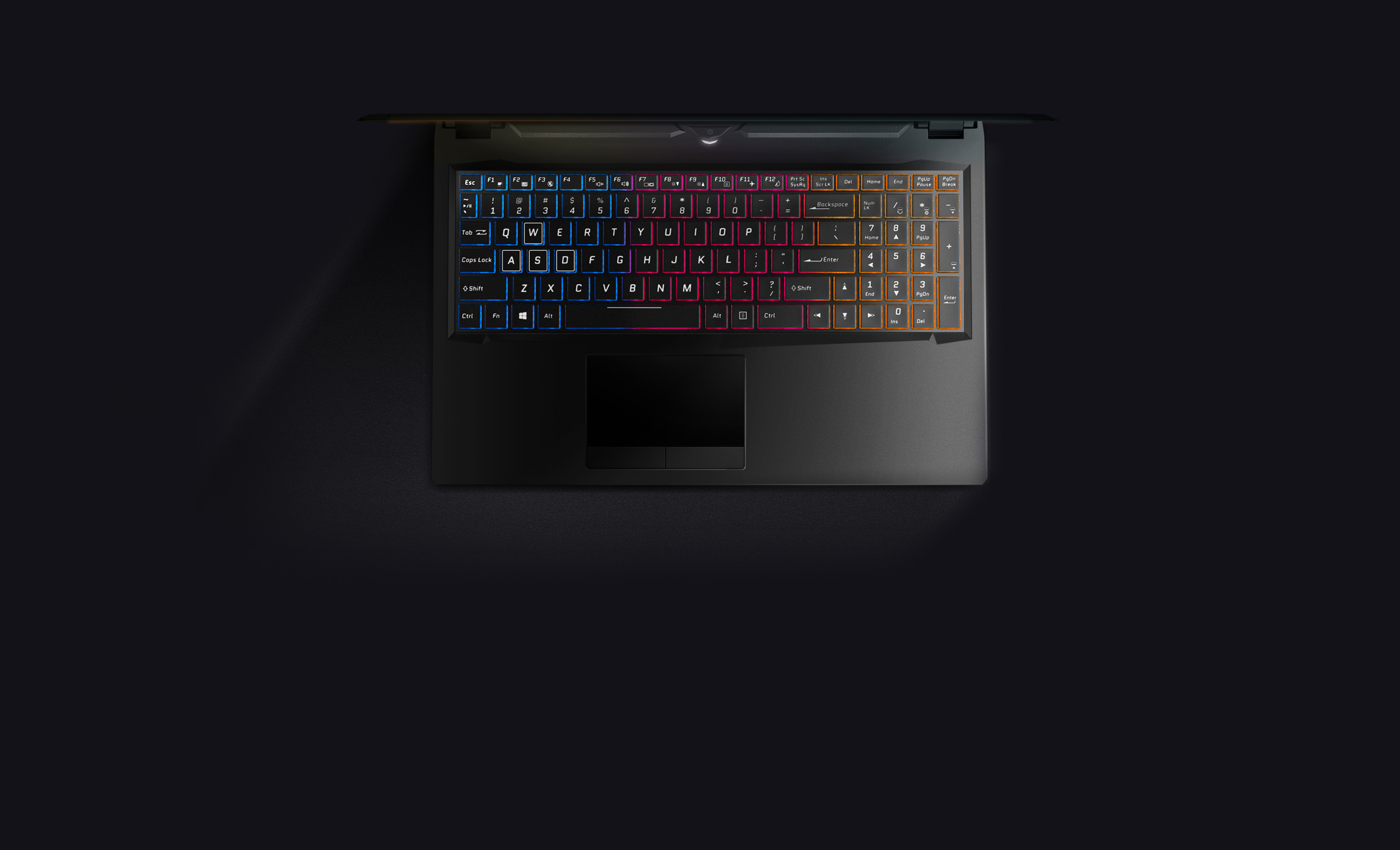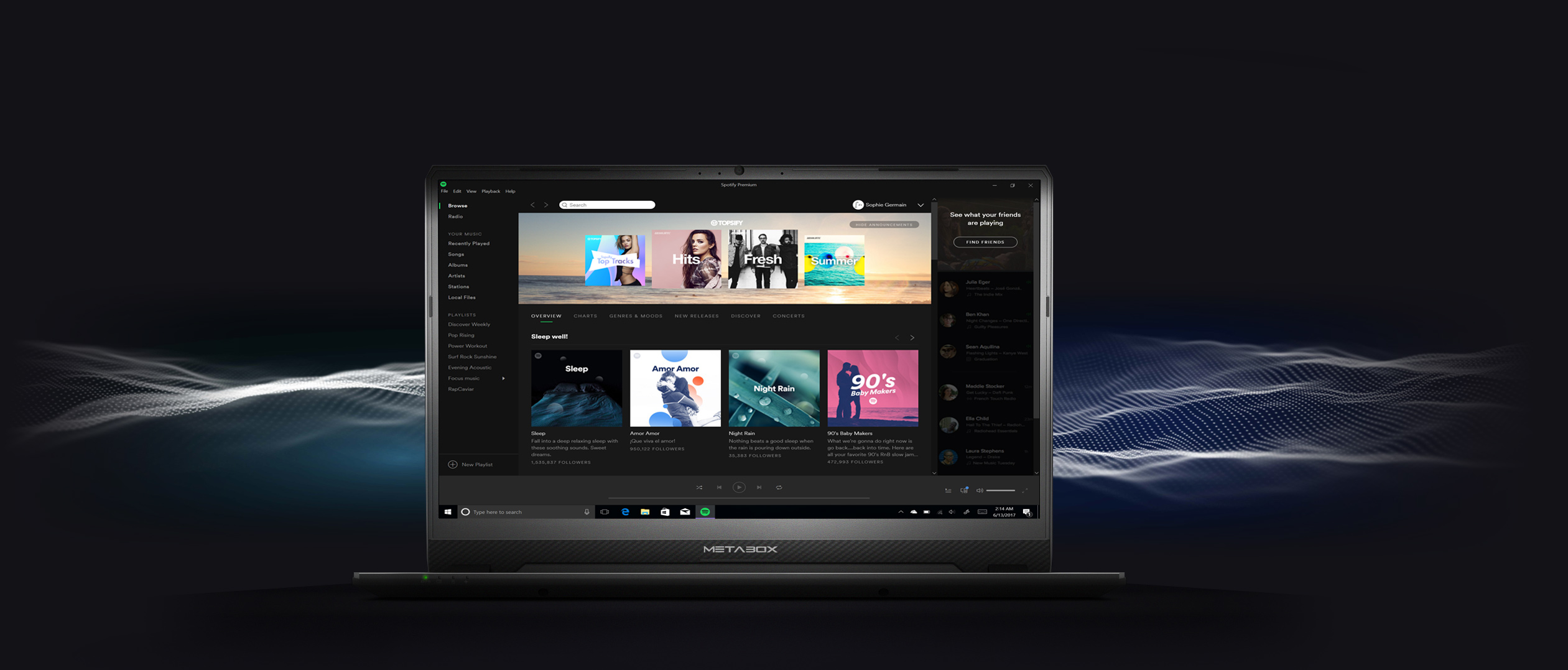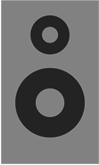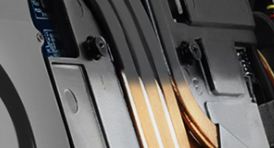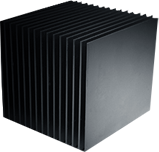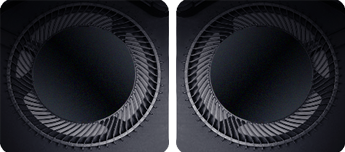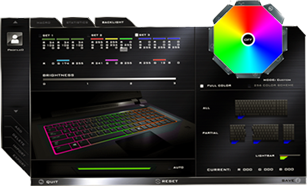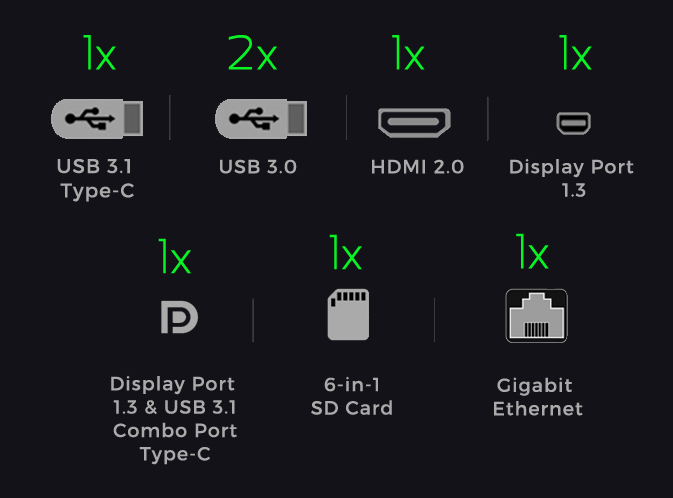 Prime-S
Ultra Slim.
Extraordinary Power.
Revolutionary.
It's All In The Numbers.
A quick snapshot of the worlds most advanced thin form laptops.
Up To
3
External
Independent Monitors
Ultra Slim.
Incredible power that's incredibly compact.
16.1" Prime-S
1.99
cm Thin
2.09
kg Light
17.3" Prime-S
1.99
cm Thin
2.5
kg Light
Big Screen, Small Body.
With an incredibly high screen-to-body ratio and an ultra lightweight design, the Prime-S enables you to do more wherever you are. Introducing the worlds very first 16.1" display and a completely reimagined 17.3" variant, you no longer have to compromise on portability to get that true multimedia experience.
WORLDS FIRST 16.1" Dimensions
REIMAGINED 17.3" Dimensions
Width: 38 cm / Depth: 25.2 cm
Width: 39.8 cm / Depth: 26.8 cm
Tough Alloy Body.
Built for extraordinary durability and boundless mobility.
The Prime-S chassis is made from a premium Aluminium Alloy chassis, engineered for a remarkably robust construction.
NVIDIA RTX.
NVIDIA RTX is a technological marvel. Bringing with it the worlds first Real-time Ray Tracing engine and an in-built AI engine that learns and adapts to in-game graphics on the fly. Together, this incredible new technology elevates performance for both gamers and professionals to levels never thought possible.
The Prime-S features the full range of RTX Graphics Cards. The RTX 2060 with 6GB GDDR6, the RTX 2070 Max-Q with 8GB GDDR6 and the RTX 2080 Max-Q with 8GB GDDR6.
Big DX 12 Performance Numbers.
The Prime-S NVIDIA RTX graphics cards render today's most cutting edge DirectX 12 games at performance levels never thought possible. The performance numbers tell the story.
NVIDIA RTX
2060
Graphics Card
Faster
33%
15127
Pts
1920x1080 Fire Strike Graphics - 3D Mark
NVIDIA GTX
1060
Graphics Card
11332
Pts
1920x1080 Fire Strike Graphics - 3D Mark
Edge-to-Edge Immersion.
With incredibly thin display bezels, the Prime-S takes you closer to the action immersing you in the brilliance of the display.
Prime-S 16" Model
8
MM
Bezel-Edge
Prime-S 17" Model
7
MM
Bezel-Edge
Visual Intensity.
The Prime-S's edge-to-edge immersive display delivers stunning colour vibrancy, ultra high refresh rates and an industry-leading super low (Grey-to-Grey) response time. It is the most visually intensive display for today's most demanding games and applications.
16.1" / 17.3"
144
HZ
Ultra-High Refresh Rate Display
Worlds First In-Glass
Fingerprint Sensor.
The Prime-S elevates laptop security to a whole new level. Fully integrated into the world's first Synaptics Glass-Based Gamma TouchPad™, is an OXi Clear ID™ optical fingerprint sensor which only illuminates when the sensor is needed. It's so remarkably well integrated, that it's completely hidden from plain sight, unless activated.
Precise Multi-Zone Edge-Lit Keys.
The Prime-S's colour rich edge-lit keys makes typing incredibly comfortable with a full-sized and spacious keyboard layout that features precisely weighted keys. And you can inject your own style with an endless array of dynamic colours to choose from, which are split into 3 colour zones, making it uniquely your own.
Edge-Lit Per-Key Colour
The Prime-S comes with an optional Edge-Lit Per-Key Colour keyboard, with each key adjustable to an endless array of colour choices. Our programmable keyboard software includes a large range of animations too, from wave animations to ripple effects. *Only available if the Per Key option is chosen.
Keyboard Control Suite
Customise every aspect of the Prime-S keyboard from colours to macro's. Split into 3 colour zones and an endless array of colour choices, you can arrange the keyboard in a number of different ways. Or, simply turn it off when you dont need it. And macro's let you create shortcuts for every task.
Built to Last.
With a Thermal Dynamic Tri-Fan array, cutting edge high-density copper cooling pipes and micronised diamond thermal compound, the Prime-S is the industry standard in thin-form reliability and built for the ultimate longevity.
Vapour Heatpipe System
The Prime-S heatsink features a thermal dynamic Vapour chamber in each of it's 7 Heatpipes. And the heatpipe array is in a formation that uniquely extends around the heatsink assembly, resulting in far greater heat dissipation efficiency.
Open Fin Design
At the back of the heatsink assembly, heat dissipates through an Open Fin design, which means air doesn't just flow in one straight line, but instead one full spectrum.
Liquid-Crystal Polymer (LCP)
The unique molecular structure of LCP material has enabled us to innovatively design our thinnest, yet highest velocity fan assembly for the Prime-S Series. It's a combination of incredibly thin, yet ultra rigid fan blades which lead to a significant increase in air capacity, resulting in a far greater volume of heat being dissipated.
Work
School
Home Office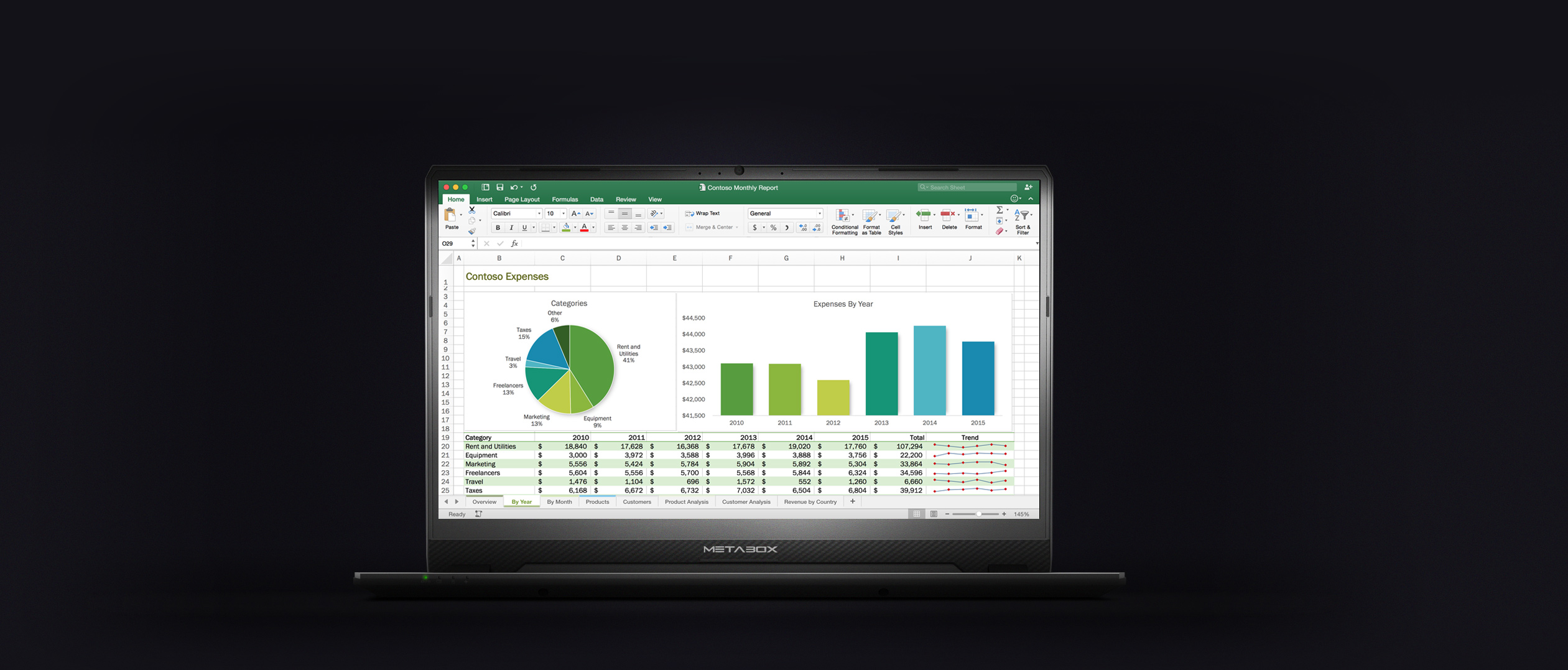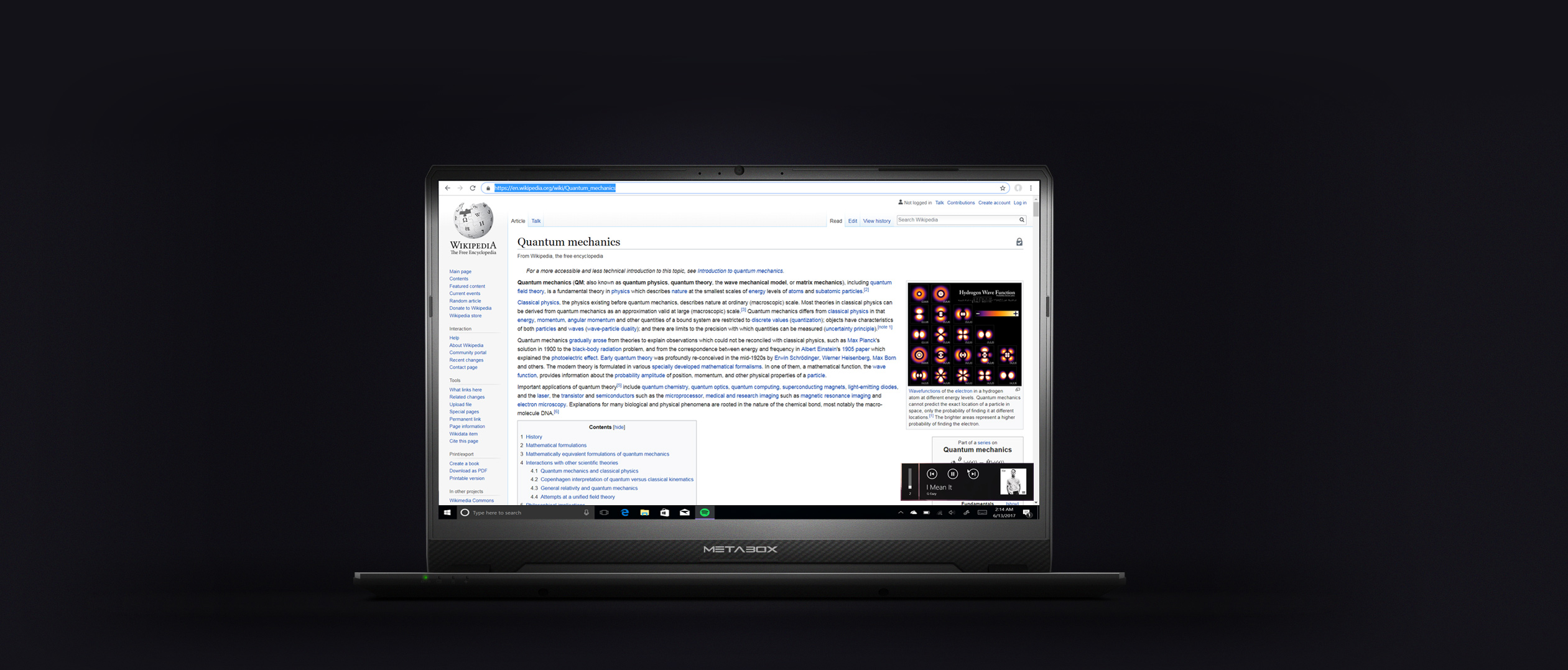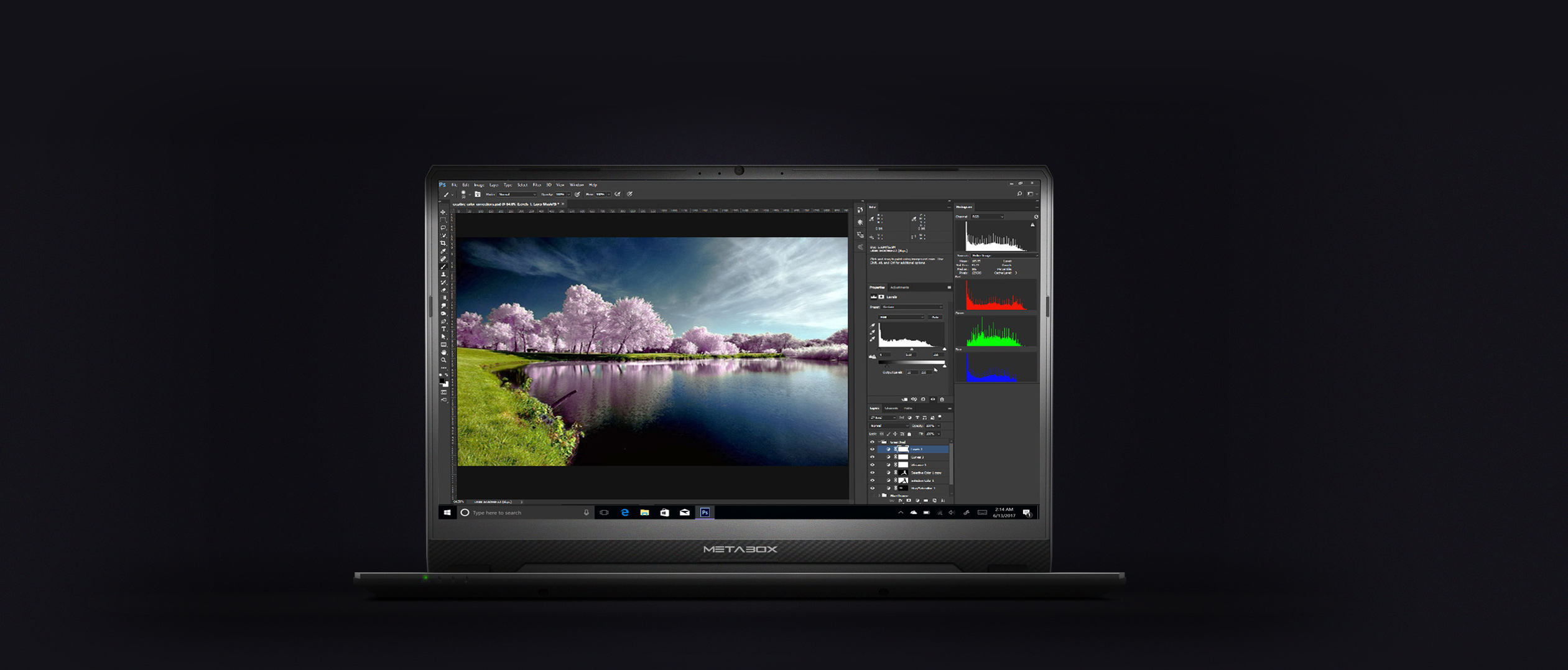 Ultra Silent - For Serious Users.
The Prime-S introduces an innovative new Silent Mode that dynamically optimises processing and graphics loads to ensure your laptop never exceeds 20 decibels (db) of air volume through the thermal system. Delivering a whisper quiet operation whenever you're in a serious setting.
Silent Mode - Effective In So Many Ways.
From tackling complex spreadsheets in your noise-free office, to researching assignments at the muted local library, the Prime-S with Silent Mode active will always be under the radar.
*Silent Mode reduces the operational frequency of the CPU and GPU, in order to maintain lower thermal output.
Enjoy A Greater Range Of Sound.
We've designed a speaker system that utilises every bit of internal space inside the ultra thin Prime-S chassis. And it shows, with the Prime-S 16.1" doubling the original capacity of the last generation 15.6" to 3.5 Cubic Centimetre's (CC) per speaker and the reimagined Prime-S 17.3" optimised to a staggering 9.9 CC's per speaker. In order to maximise the full potential of these speakers, the Texas Instruments Class-D Smart Amplifier (192-KHZ Architecture) powers the speakers, producing truly enhanced levels of audio.
Optimal Speaker System
Prime-S 16.1" Features 3.3 Cubic Centimetre's (CC) Per Speaker (Total 2X)

Prime-S 17.3" Features A Staggering 9.9 Cubic Centimetre's (CC) Per Speaker (Total 2X)
Class-D TAS5825M TI Amp
A Texas Instruments Class-D Amplifier paired with an incredible 192-KHZ Architecture Audio Processor powers the Prime-S speakers, producing truly enhanced audio output.
Big on Ports.
The compact Prime-S doesn't compromise on connectivity
Prime-S Gallery
View the Prime-S under the spotlight
Prime-S 16.1"
&nbsp
Prime-S 17.3"
1. Battery life figures vary depending on Windows and hardware settings. Metabox test parameters included
45% Screen Brightness, keyboard Lighting Off, Windows Battery Saver Mode Active. Hardware is configured
with 8GB, i7-8750H and 256GB M.2 SSD.






Browse another range.
Why Choose Metabox?
The industry leaders for ultra highend and mobile computing.