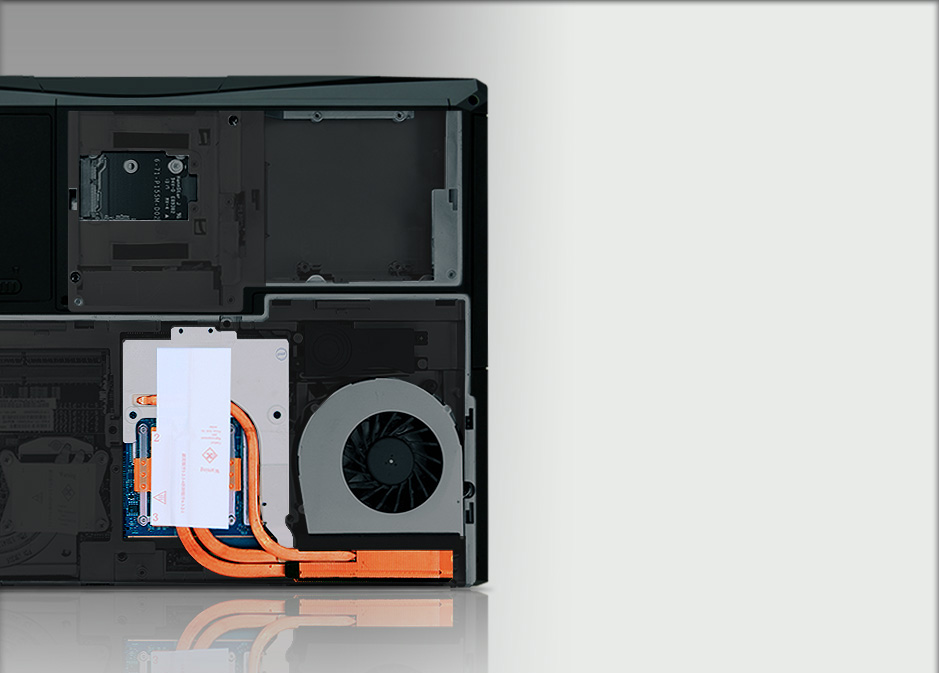 CONFIGURING A MOBILE WORKSTATION
Get some pointers on building the Ultimate Mobile Workstation
STEP 1
Choosing the video card that best suits your requirements
The video card is in complete control of how smoothly and efficiently your graphics are displayed in CAD (Computer-aided Design).The faster the video card, the quicker your 3d model and its textures are produced and the faster you can visualise your design.

Therefore, when you're considering a new QUADRO video card, one must first assess how complex their designs will be. The larger the assembly and the greater the number of parts or components, the more demanding it is on the video card. We would consider anything in the 1000's of parts/components to be in the upper spectrum of CAD use and therefore it would be advisable to consider a K3100M or K5100M for better performance.

Conversely, with smaller assemblies, the K1100M is more than adequate as it offers an excellent balance of QUADRO accuracy and stability, whilst being affordable.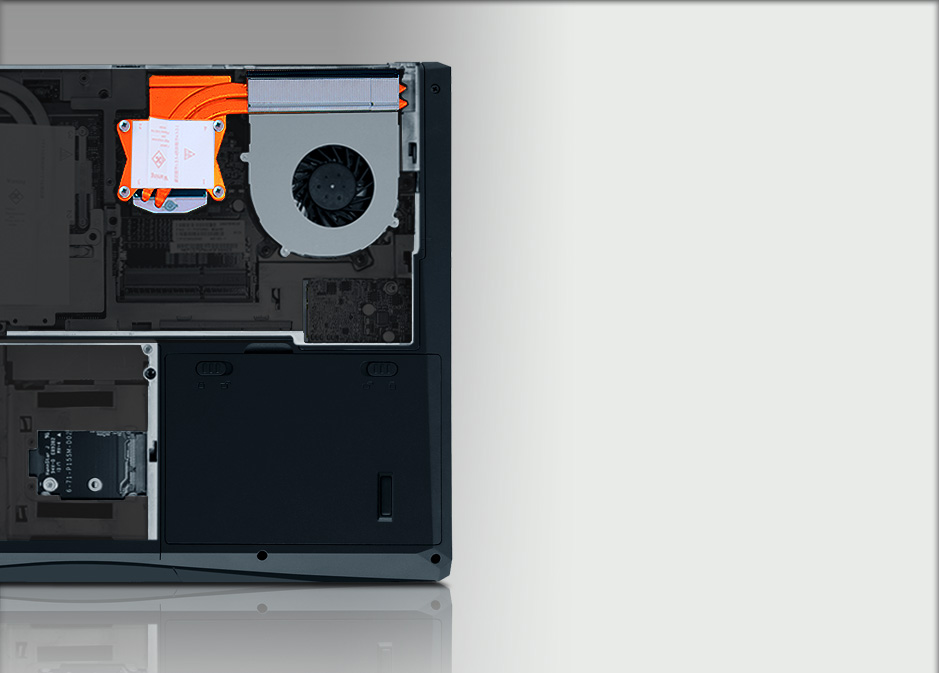 STEP 2
Choosing the processor that best suits your requirements
As mentioned in Step 1, being able to efficiently visualise what you do in CAD is very important, however, the Processor plays just as significant a role as its graphics card counterpart. In CAD there are two main processor intensive tasks, they are:

1. Computational Tasks
2. Rendering

Computational tasks in CAD vary depending on the complexity of your assembly and what physical properties have been assigned to each component. The more complex the assembly the greater the computational requirements. Therefore, it is advisable to select a better performing processor to ensure the computational aspects of CAD do not lag, especially if you are working with complex assemblies.

Contrary to popular belief, rendering the final design of your 3D model primarily requires processing power. This is because rendering is a highly technical process that is handled far more efficiently by the hardware composition of a processor. Since rendering is a multi-threaded operation, the more cores the processor has, the faster the processing performance. Therefore, if rendering speed is of importance, keep in mind that the greater the number of cores and the faster the processor clock speed, the faster you can render your final presentation piece.

*Did you know that the P570WM features a 6-Core Desktop Sandy Bridge-E Processor which provides unparalleled rendering performance? It's the most power Mobile Workstation in the world.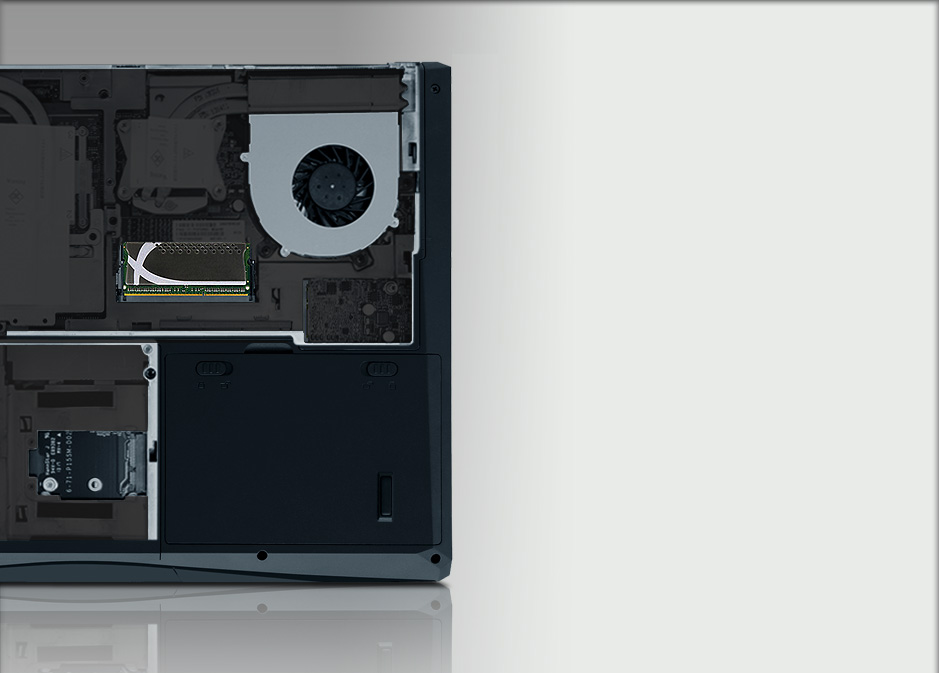 STEP 3
Choosing the memory that best suits your requirements
Memory

Configuring memory for a workstation is relatively straight forward. The main point to consider is the size of your CAD file. The larger the CAD file, the more likely it is going to require more memory.

Therefore, your selection of memory should be based again on the complexity of your CAD models and also consideration for future expansion, especially if you see yourself increasing the size of your assemblies in the future. All our Mobile Workstations come standard with a minimum of 16GB 1600MHZ of memory, which for even large assemblies is typically sufficient. However, when crossing into 5000+ part assemblies, it is ideal to start thinking about greater memory requirements, i.e. 32GB's.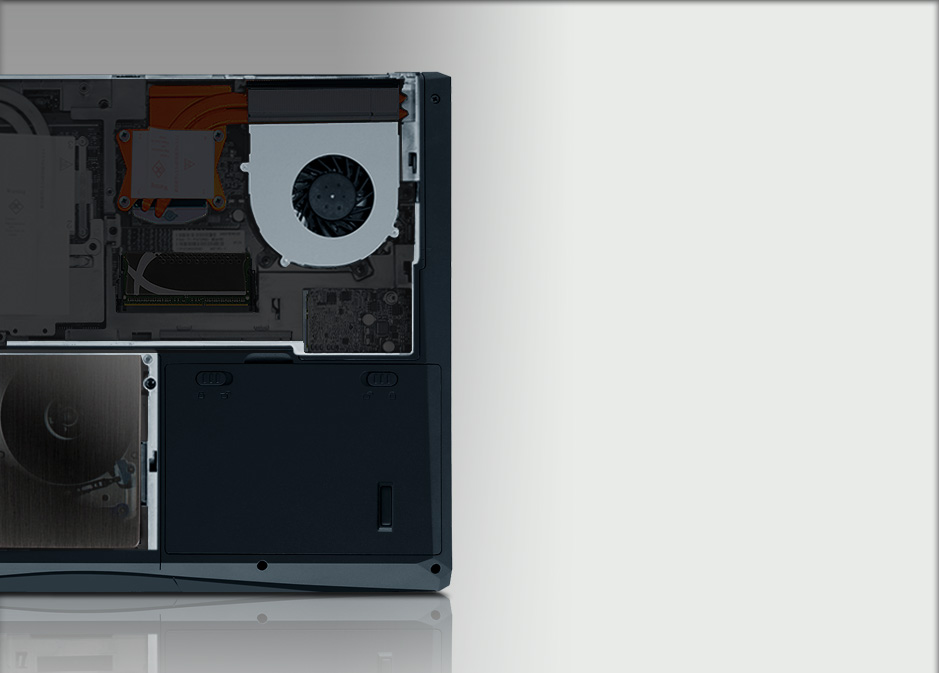 STEP 4
Choosing the storage that best suits your requirements
Choosing the right storage isn't hard and the main points to consider are:
a) What is my budget?
b) How much storage space do I require?
c) Do I want to improve the performance of booting and
&nbsp &nbsp shutting down Windows, loading big programs or
&nbsp &nbsp files. And in general improving the overall
&nbsp &nbsp performance of all storage based activity?
If you have the budget, it would be highly beneficial to consider an SSD drive. SSD (Flash) storage is becoming the new standard and there is no denying its ability in significantly improving the performance of your routine day to day tasks. It is faster than a traditional 7200RPM hard drive by up to 10 times in read/write speeds.
On the other hand SSD storage is still not as affordable as traditional hard disk drives, therefore it is an excellent idea to split your storage requirements into two categories. The first category is your Operating System, programs (e.g. CAD Software) and regularly accessed files, this would be your SSD drive. The second category is your mass storage device for all the files that are not dependant on speed, for example music MP3's or photo's, this would be your secondary hard disk drive. So at the end of it you get the best of both worlds, one super-fast SSD for performance and one affordable traditional drive for mass storage. Best of all, its all contained inside one neat little mobile workstation.
For CAD purposes, it would be beneficial to put all your CAD files on the SSD drive. You can therefore maximise the loading speed of your CAD files significantly.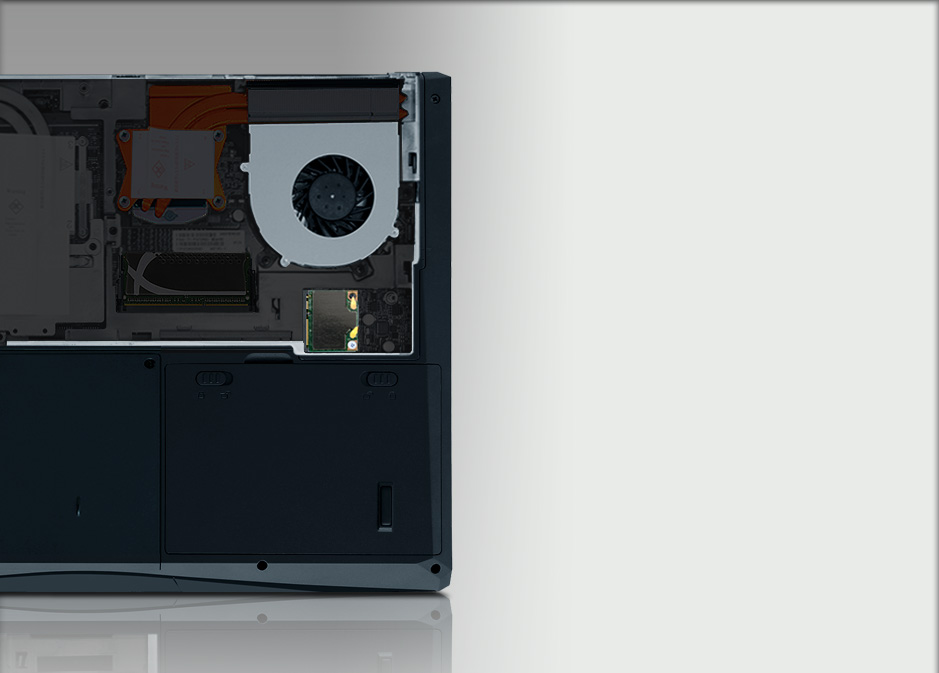 STEP 5
Choosing the wireless card that best suits your requirements
There are quite a number of different wireless card options in our range and it may get a little confusing for workstation purposes. The main advantages that one wireless card has over another is in the two following specifications:
1) Ping Performance / Latency - The speed with which
&nbsp &nbsp the wireless card can send a single packet of data to
&nbsp &nbsp the host destination.
2) Bandwidth Performance - The maximum amount of
&nbsp &nbsp data (Mb/s) the wireless card is capable of
&nbsp &nbsp downloading/uploading.
A wireless card with good Ping Performance doesn't offer any benefit for workstation users as it is primarily geared towards online gamers. Therefore for workstation purposes, the Bigfoot range of cards are of little use. As a workstation user, inter-department transfers of large CAD files are typically very common, especially since large projects involve many different users. Therefore choosing a wireless card with excellent bandwidth performance is crucial. In this case, picking from an Intel card is the best option and with the introduction of the new Intel 7260AC, you can acheive some very large transfer speeds on the new AC wireless standard.